A Washington Post story on Sunday cited a confidential report prepared by the Pentagon that claims "Chinese hackers" have compromised systems storing data on the design of more than two dozen major U.S. weapons systems.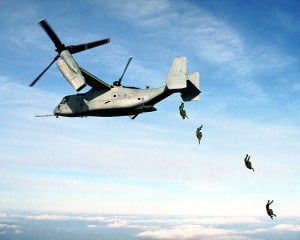 The report, prepared for the Pentagon's senior brass by the Defense Science Board, warns that the intrusions have given China's People's Liberation Army (PLA) a leg up on the U.S., and a boost in efforts to modernize its own military for use in a possible, future conflict, The Post reported.
Many of the breaches that led to theft of sensitive data occurred at private defense contractors, or at firms that acted as subcontractors to them, the report said. No specific incidents or companies are named in the report. However, the main outlines of it echo reports of leaks of classified information on weapons systems going back more than three years.
In April, 2009, for example, The Wall Street Journal reported that "computer spies" had made off with plans for the Pentagon's $300 billion Joint Strike Fighter Project in a 2007 breach. That report cited unnamed "government officials familiar with the attacks." A report in Time Magazine in 2005 detailed a wide-reaching attack on systems operated by the U.S. Military dubbed "Titan Rain." In testimony before Congress in 2012, the  head of Sandia National Labs said that Department of Defense networks were thoroughly compromised by spies and that the Pentagon needs to shift its thinking from network defense and vanquishing all attackers to one of mission continuity. Then, just this month, Bloomberg reported on a years-long compromise of the UK based defense contractor QinetiQ that is rumored to have cost that company much of its intellectual property, while giving the Chinese military plans for sophisticated bomb disposal robots and other advanced technology.
The report by The Post adds some detail to the declassified Defense Science Board report released in January. That report, "Resilient Military Systems and the Advanced Cyber Threat," called the cyber threat "serious." The DoD and its contractors have sustained "staggering losses of system design information incorporating decades of combat knowledge and experience," the report found. "The United States cannot be confident that our critical Information Technology systems will work under attack from a sophisticated and well-reported opponent utilizing cyber capabilities in combination will all of their military and intelligence capabilities."
A list of compromised Defense Department projects was excluded from that report, but included in a classified version of it that was obtained by The Washington Post. According to The Post, designs for the Patriot missile system, the U.S. Army's Terminal High Altitude Area Defense, or THAAD; and the Navy's Aegis ballistic-missile defense system were all absconded with. Designs for the F/A-18 fighter jet, the V-22 Osprey, the Black Hawk helicopter and the Navy's new Littoral Combat Ship were also compromised.