Russian misinformation campaigns have been targeting African Americans in a number of ways to create division between left and right political agendas, create racial division and discord, and even suppress Black voter turnout, new research has found.
Two recent reports outline how Russian information operations are crafting stereotypical online personas and using Twitter and Facebook ads and messages to target Black identity groups and disrupt the U.S. political landscape. The methods mirror those used to influence and interfere with the 2016 presidential elections.
Research from Kate Starbird, assistant professor of human centered design & engineering at the University of Washington (UW), and several of her colleagues there, found that Russian operatives are basically doing an inside job on social-media political discourse. That is, they are posing as members of various communities and forming relationships with real humans having discussions on topics such as "Black Lives Matter," using their positions within the online community to sway public opinion, researchers found.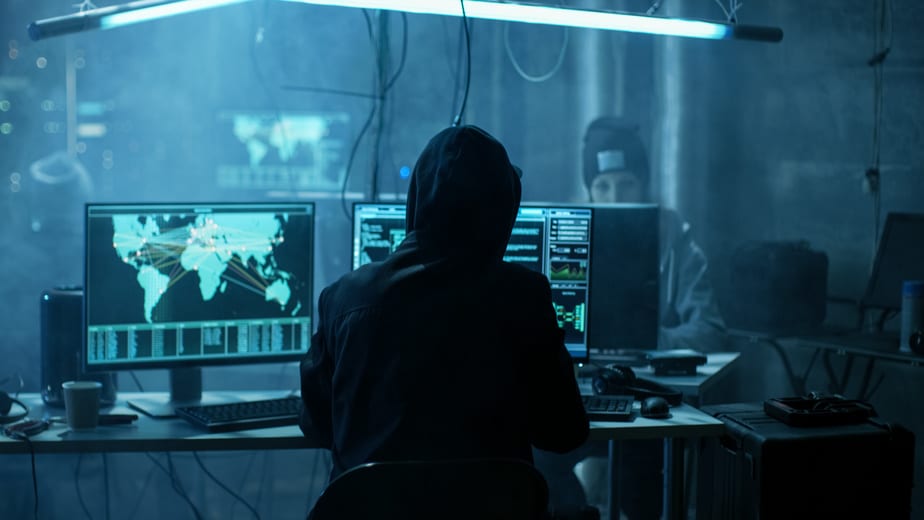 Another report from a group called Stop Online Violence Against Women (SOVAW) analyzed 3,500 Facebook ads purchased by the Russian Internet Research Agency and subsequently released by Congress and found they were crafted in such a way as to suppress Black voter turnout while boosting voter turnout of white voters, the researchers found.
Starbird, a professor at the University of Washington (UW), is known for her research of crisis informatics and online rumors, some of which she shared in a Security Ledger podcast last year. Her recent research, conducted with fellow UW professors and researchers Ahmer Arif and Leo G. Start, reevaluates an earlier paper the team published on Black Lives Matter online discourse by leveraging a data set released by Twitter last week of nearly 10 million tweets from 3,800 accounts that the company claims were operated by the Kremlin-backed Internet Research Agency (IRA).
By examining tweet patterns and what Starbird in a blog post  called "framing" of information by showing a political bias leaning in one direction or another, she discovered that Russian information operatives are surreptitiously hijacking online political discourse and influencing public opinion by mirroring real opinions of real people through fake Twitter accounts.
In the earlier paper, researchers demonstrated how those supporting groups like Black Lives Matter tweeted comments using the hashtag #BlackLivesMatter. However, those politically conservative and right-leaning groups co-opted the tag to "frame" comments that reflected negatively on African Americans.
#Kremlinliesmatter: Russian operators play both sides of divisive issue
The latest research goes a step further and analyzes specific accounts the team examined for their first research paper but later–after Twitter released accounts associated with the IRA–recognized as accounts associated with Russian information operations.
The team analyzed content posted by accounts connected to Kremlin operatives and noticed that, just as in their original research, there was discourse related to both sides of the issue, Starbird said. They presented the data in a graph that showed IRA misinformation operatives extremely active squarely in the middle of the debate.
"The IRA accounts impersonated activists on both sides of the conversation," she wrote in her post. "On the left were IRA accounts like @Crystal1Johnson, @gloed_up, and @BleepThePolice that enacted the personas of African-American activists supporting #BlackLivesMatter. On the right were IRA accounts like @TEN_GOP, @USA_Gunslinger, and @SouthLoneStar that pretended to be conservative U.S. citizens or political groups critical of the #BlackLivesMatter movement."
What was even more troubling to researchers after a deeper dive into the the comments and online behavior of the IRA accounts is that each took on a specific persona that assumed a stereotype of what a person on either side of the debate might embody–ie, an "angry Black man"–and content reflected views that particular persona would typically have, Starbird said.
"This underscores the power and nuance of these strategies," she said. "These IRA agents were enacting caricatures of politically active U.S. citizens."
While in some cases, the caricatures expressed toxic rhetoric that showed an extreme view on the Black Lives Matter debate, other accounts "appeared to be everyday people like us, people who care about the things we care about, people who want the things we want, people who share our values and frames," Starbird said. "These suggest two different aspects of these information operations."
Worries ahead of November midterms
The reports come on the heels of a flurry of activity and revelations regarding persisting Russian interference in U.S. elections as November midterms approach. Last week, the U.S. Justice Department unveiled new charges against a Russian operative running a well-financed conspiracy to meddle in those  elections, proving that misinformation campaigns remain very active.
Starbird et al don't believe that the tweets and discourse they examined are particularly aimed at election interference per se, or to specifically sway opinions on one side or another of various domestic debates, she said. What groups like the IRA do want to do, however, is a variation on divide and conquer–or at least divide and weaken.
"Their participation in these conversations has a different set of goals: to undermine the U.S. by dividing us, to erode our trust in democracy (and other institutions), and to support specific political outcomes that weaken our strategic positions and strengthen theirs," she wrote in her post. "Those are the goals of their information operations."
However, while the UW team's research doesn't prove Russian interference in elections, the SOVAW  report seems to suggest otherwise. The group used data visualization to reveal links between keywords associated with Black identity and other topics that would be pertinent to African Americans.
SOVAW researchers found that positive messages about Black identity in the ads was used in two ways depending on which group was sending the message. One was aimed at keeping Black voters away from the polls, while the same messages, connected to other groups, were used to exacerbate racial tensions to urge white voters to get out the vote.
The group also is critical of Facebook–as well as other social-media sites like YouTube and Instagram–for not doing more to suppress ads of this nature, especially given the importance of the Black vote in U.S. elections and a history of Black voter suppression.
"Although many of the ads were documented through Facebook, these targeted attacks weren't only discovered after the election," researchers said. "Twitter, YouTube, Google, Tumblr, Instagram were all participants in the coordination of the overall voter suppression campaign that targeted Black identity."
The group also expressed concern about the upcoming elections, which seems fair given the evidence that seems to be stacking up to prove past and continued Russian meddling into U.S. elections.
"The election is days away and we are still unclear on how Russia's political ads influenced communities of color during the presidential election," said McKensie Mack, Director of Art+Feminism, said in an SOVAW press release about the report. "We know that Black voters are one of the most critical keys to elections in the United States, and it seems Russia did as well."